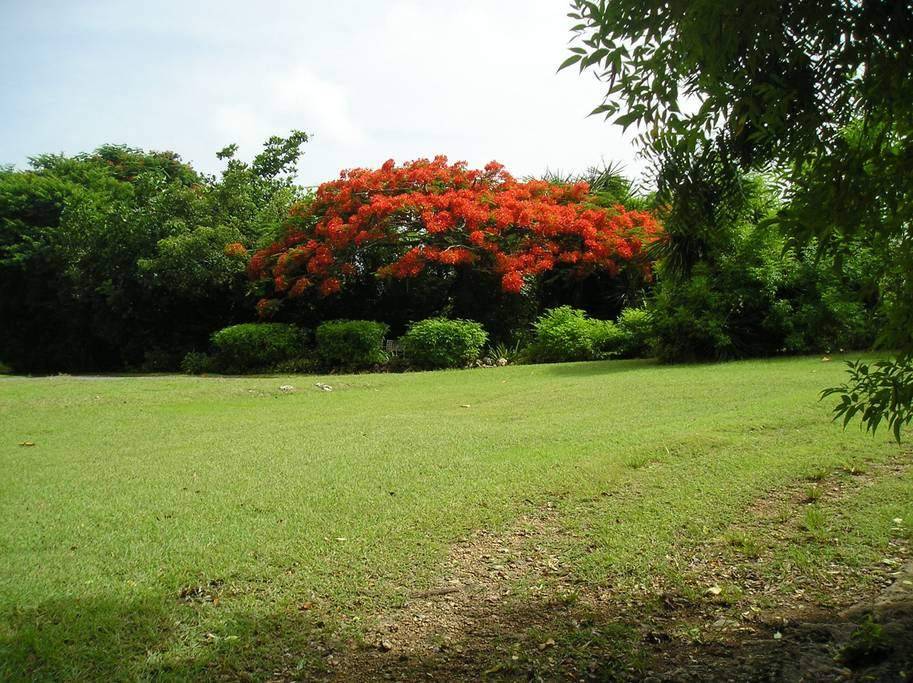 Slide 1
Frederiksted | St Croix | US Virgin Islands
Our suites are located on 2 acres overlooking the west end of St. Croix. Sugar Hill by the Sea offers three separate vacation rentals located on the same property
Soak up some Caribbean sun, cool off in our inground pool, or enjoy exploring the surrounding garden.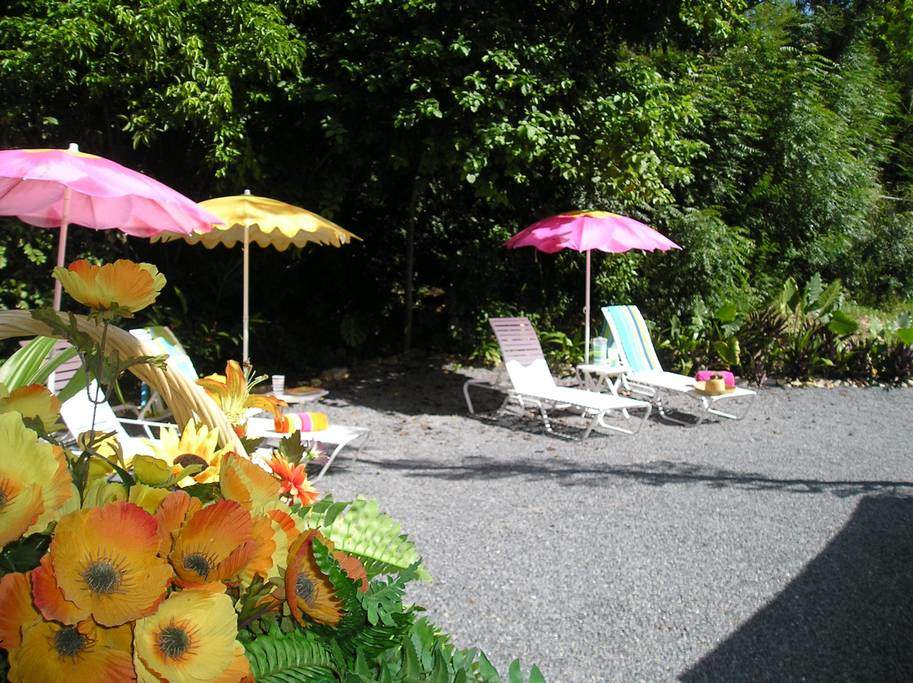 ---
The Property
Sugar Hill by the Sea offers vacation rentals located on the same property:
These suites are located on 2 acres overlooking the west end of St. Croix.
The Space
The suites give you the feeling that you are in the deep woods. The property is located in a cul-de-sac on a small ridge overlooking the sea. It is extremely quiet and peaceful.
Yet, when you walk out to Sugar Hill Rd, and down a small hill, you are by the ocean, the beach, the Beachside Café and all of the other hospitality spots.
Interaction with Guests
Most of my guests are usually out and about during the day, touring. Mostly they have come here to enjoy the warm weather and enjoy whatever the Caribbean has to offer.
Consequently, I usually see them briefly in the mornings before they go and when they return. We chat about what they intend to do for the day or what events they attended and what points of interest caught their fancy.
Sugar Hill by the Sea vacation rentals is located on the West end of St Croix in Frederiksted. Our secluded property is only a few minutes' walk to one of the most beautiful beaches on the island.